Super Drink Stops Infections, Fevers & Colds
Dear Turapür Today Reader,
One of the worst parts of getting older is your weakened immune system.
It seems like something as simple as touching your grandkid's toys or an elevator button can put you down for a week.
And to make things worse, the mainstream only offers solutions like antibiotics, which can do way more harm than good when it comes to immunity.
But it doesn't have to be this way.
Because researchers from India have found that an all-natural compound can help boost your immune system and keep you from getting sick in the first place.
I'm talking about green tea. It's been touted by scientists for years because of its weight loss and cancer-fighting powers.
And as it turns out, it can also help balance your immune system.
For this recent study, researchers tested EGCG, a powerful compound found in green tea, in aging rats, looking to see how it affected their immune systems.
After six weeks of close observation, the researchers found that the elderly rats getting 100 mg of EGCG extract daily had the follow incredible results:
Increased levels of DHEA, a hormone known to help block infections
Improved function of certain types of immune cells
Improved immune system response.
You can't say that about antibiotics!
Experts believe EGCG is so effective because it helps the body absorb more antioxidants, which help you fight dangerous free radicals and inflammation — two of the key drivers behind all diseases and aging.
Since this study was done in mice, the 100 mg dosage doesn't translate well to humans. However, a different study shows that folks taking 270 mg of EGCG daily were 83% less likely to get an infection like the flu.
You can get more EGCG by drinking green tea or through supplements, which are available at your local pharmacy.
Do you have feedback you want to share? Click here to drop me a line.
Regards,
Jack Taylor
Department of Research, Turapür Products
Researchers have just discovered that eating more of a certain exotic fruit could be the secret to stopping diabetes and heart disease before they start.
Canadian researchers have just found that taking certain drugs could be wreaking havoc on your body right now and upping your chances of going to an early grave.
Researchers from Aarhus University Hospital have found that drinking a certain type of coffee can SLASH your risk of diabetes nearly in HALF.
Health experts from the Human Nutrition Research Center on Aging have just found that eating this fruit every day can boost your memory, attention span and even your eyesight!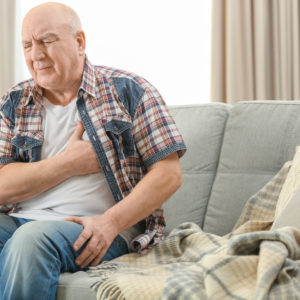 Spanish researchers have just discovered an all-natural compound that works twice as hard as statins when it comes to SLASHING your risk of dying from heart problems.
Researchers from McGill University have just found the key to keeping you as strong as a horse despite your age.
A brand-new study published in the journal Frontiers in Human Neuroscience shows that all you have to do to keep a young, healthy brain is this one exercise.
Brigham Young University researchers have found just discovered the one dessert you should be eating every single day if you want to stop type 2 diabetes in its tracks.
Our colleagues at Gold Leaf Nutritionals have just discovered a that a strange oil can help you regrow the rugged, sexy hair of your youth. And you can try it risk-free today.
Japanese researchers have just discovered that a special compound found in sugar cane and beeswax can help you lower your stress and get the deep, restorative sleep your body needs.