Summer Grilling Mistake Can KILL
Dear Turapür Today Reader,
Summer is almost here. And if you're like me, you've already fired up the grill a handful of times.
But I have to tell you… I've never really understood the desire to practically char meat until it looks like something you pulled out of a barn fire.
Who wants to taste a mouthful of ash — even if it's covered in barbecue sauce?
If you're someone who likes to cook things "well done," it may be time to reconsider.
Because science now proves that… you may be literally cooking yourself to death!
Medical research shows that one way to dramatically reduce your risk of developing cancer is to avoid the tendency to consume overcooked foods.
We want everything fast in our culture, so cooking at high heat is very popular. But overcooking food actually produces cancer-causing compounds — and spending years eating this stuff puts your health at risk.
A group at the University of Minnesota reported that women who ate overcooked hamburgers had a 50% greater risk of breast cancer than women who ate rare or medium-cooked hamburgers.
And the famous Iowa Women's Health Study found that women who consistently ate well-done steak, hamburgers and bacon increased their risk of breast cancer nearly fivefold!
You men out there are also at risk. A study published in 2012 found that men who ate 1.5 servings of pan-fried meat each week increased their risk of advanced prostate cancer by 30%.
Men who ate 2.5 servings of red meat cooked at high temperatures were 40% more likely to have advanced prostate cancer.
Considering that some of you guys out there are eating high-temperature, charred meat every single day may give us a clue about why prostate cancer rates are skyrocketing.
You see, cooking meats at high temperatures creates heterocyclic amines, and these chemicals cause the mutation of genes.
Heterocyclic amines have been linked to prostate, breast, colorectal, esophageal, lung and other types of cancer.
Fortunately, there is a way to neutralize dietary carcinogens. One of the most potent chemicals is indole-3-carbinol (I3C), which is found in cruciferous vegetables like cabbage, cauliflower, Brussels sprouts and broccoli.
Studies show that when you give I3C to rats before they are given cancer-causing chemicals, the number of tumors can be reduced by 96%.
So loading up on veggies at the family barbecue is probably a good idea. You can also buy I3C supplements on websites like pipingrock.com.
Do you have feedback you want to share? Click here to drop me a line.
Regards,
Jack Taylor
Department of Research, Turapür Products
Researchers have just discovered that eating more of a certain exotic fruit could be the secret to stopping diabetes and heart disease before they start.
Canadian researchers have just found that taking certain drugs could be wreaking havoc on your body right now and upping your chances of going to an early grave.
Researchers from Aarhus University Hospital have found that drinking a certain type of coffee can SLASH your risk of diabetes nearly in HALF.
Health experts from the Human Nutrition Research Center on Aging have just found that eating this fruit every day can boost your memory, attention span and even your eyesight!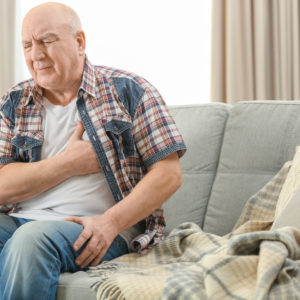 Spanish researchers have just discovered an all-natural compound that works twice as hard as statins when it comes to SLASHING your risk of dying from heart problems.
Researchers from McGill University have just found the key to keeping you as strong as a horse despite your age.
A brand-new study published in the journal Frontiers in Human Neuroscience shows that all you have to do to keep a young, healthy brain is this one exercise.
Brigham Young University researchers have found just discovered the one dessert you should be eating every single day if you want to stop type 2 diabetes in its tracks.
Our colleagues at Gold Leaf Nutritionals have just discovered a that a strange oil can help you regrow the rugged, sexy hair of your youth. And you can try it risk-free today.
Japanese researchers have just discovered that a special compound found in sugar cane and beeswax can help you lower your stress and get the deep, restorative sleep your body needs.