Sprinkle THIS On Food to Stop Alzheimer's?!?
Dear Turapür Today Reader,
Getting older doesn't have to be a death sentence for your memory.
And one of the best ways to keep your brain healthy is by avoiding certain foods like sugar, trans fats and refined carbs.
But there's one food you shouldn't avoid if you want to keep your brain young and healthy.
You see, Temple University researchers have just pinpointed a superfood that can stop Alzheimer's in its tracks.
I'm talking about extra virgin olive oil.
This incredible food has been keeping your heart health for years, and now it looks like it could be the key to shielding your brain from Alzheimer's.
In a recent study, researchers split mice with Alzheimer's disease into two groups. One got a plain diet and the other got a diet supplemented with olive oil.
The olive oil was introduced to the diet at six months, before the symptoms of Alzheimer's set in.
At the end of the 12-month trial, the olive oil group and had better memory and learning abilities than those getting just plain food.
When the researchers looked at the brain tissue samples, they could see why — the olive oil had preserved special nerves and other parts of the brain vital for memory.
Even more impressive, olive oil shielded the mice brains from inflammation and activated an important process called autophagy, which helps clear debris from the brain and reduces levels of amyloid plaques and tau — the driving forces behind Alzheimer's.
It's as if the olive oil had stopped the onset of Alzheimer's before it started!
And the best part — getting more extra virgin olive oil in your diet couldn't be easier.
Just simply add it to your favorite marinade or veggie sauté or mix it with your favorite vinegar and herbs for a tangy salad dressing.
Do you have feedback you want to share? Click here to drop me a line.
Regards,
Jack Taylor
Department of Research, Turapür Products
Researchers have just discovered that eating more of a certain exotic fruit could be the secret to stopping diabetes and heart disease before they start.
Canadian researchers have just found that taking certain drugs could be wreaking havoc on your body right now and upping your chances of going to an early grave.
Researchers from Aarhus University Hospital have found that drinking a certain type of coffee can SLASH your risk of diabetes nearly in HALF.
Health experts from the Human Nutrition Research Center on Aging have just found that eating this fruit every day can boost your memory, attention span and even your eyesight!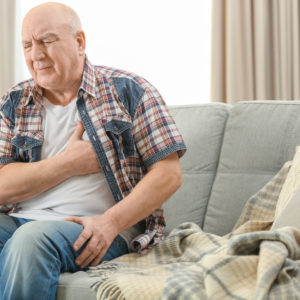 Spanish researchers have just discovered an all-natural compound that works twice as hard as statins when it comes to SLASHING your risk of dying from heart problems.
Researchers from McGill University have just found the key to keeping you as strong as a horse despite your age.
A brand-new study published in the journal Frontiers in Human Neuroscience shows that all you have to do to keep a young, healthy brain is this one exercise.
Brigham Young University researchers have found just discovered the one dessert you should be eating every single day if you want to stop type 2 diabetes in its tracks.
Our colleagues at Gold Leaf Nutritionals have just discovered a that a strange oil can help you regrow the rugged, sexy hair of your youth. And you can try it risk-free today.
Japanese researchers have just discovered that a special compound found in sugar cane and beeswax can help you lower your stress and get the deep, restorative sleep your body needs.