SHOCKING New Parkinson's Cause Discovered
Dear Turapür Today Reader,
Everyone says it…
Your doctor, the news, and even top nutrition experts all claim that drinking skim or low-fat milk is the only way to stay healthy and fit.
The only problem? They're all full of nonsense.
Because there's one important thing about these "fit" milks you haven't been told…
You see, according to some brand-new Harvard research, low-fat and fat-free milk and dairy products can put you on the fast track to developing Parkinson's.
What's worse?  it takes only one glass a day to send your risk through the roof.
In the recent study, researchers looked at the medical records and dairy consumption of about 130,000 folks.
After sifting through 25 years of data, the researchers found that drinking just one glass of skim or low-fat milk daily can up your Parkinson's risk by a whopping 39%!
And a closer look at the results revealed that eating three or more low-fat dairy products like cheese, yogurt or ice cream ups your Parkinson's risk 34%.
But here's good news…
Enjoying full-fat dairy in any amount has ZERO effect on your risk of developing the debilitating disease.
Experts believe that all dairy can raise your risk of developing of Parkinson's because it reduces levels of neuroprotective compounds that help shield your brain.
However, full-fat is your best bet because its saturated fat content helps negate the loss of these protective chemicals.
So if you're going to pick up some milk, cheese or ice cream this weekend, be sure to go for the real stuff.
Do you have feedback you want to share? Click here to drop me a line.
Regards,
Jack Taylor
Department of Research, Turapür Products
Researchers have just discovered that eating more of a certain exotic fruit could be the secret to stopping diabetes and heart disease before they start.
Canadian researchers have just found that taking certain drugs could be wreaking havoc on your body right now and upping your chances of going to an early grave.
Researchers from Aarhus University Hospital have found that drinking a certain type of coffee can SLASH your risk of diabetes nearly in HALF.
Health experts from the Human Nutrition Research Center on Aging have just found that eating this fruit every day can boost your memory, attention span and even your eyesight!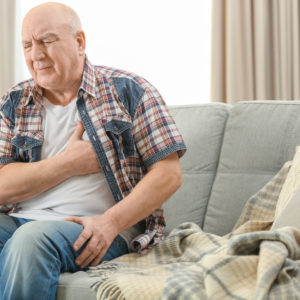 Spanish researchers have just discovered an all-natural compound that works twice as hard as statins when it comes to SLASHING your risk of dying from heart problems.
Researchers from McGill University have just found the key to keeping you as strong as a horse despite your age.
A brand-new study published in the journal Frontiers in Human Neuroscience shows that all you have to do to keep a young, healthy brain is this one exercise.
Brigham Young University researchers have found just discovered the one dessert you should be eating every single day if you want to stop type 2 diabetes in its tracks.
Our colleagues at Gold Leaf Nutritionals have just discovered a that a strange oil can help you regrow the rugged, sexy hair of your youth. And you can try it risk-free today.
Japanese researchers have just discovered that a special compound found in sugar cane and beeswax can help you lower your stress and get the deep, restorative sleep your body needs.