Why Seniors Should NEVER Take Aspirin
Dear Turapür Today Reader,
Ah, aspirin.
The tiny miracle pill that's supposed to keep your heart healthy way past its prime.
And if you've ever had heart troubles, your doc has probably told to you take it for the rest of your life.
But it looks like if you're 75 or older, there's a good reason you might want to ditch aspirin for good.
You see, U.K. researchers have just found that taking aspirin can send your chances of bleeding to death through the roof.
In a recent study, scientists looked at the bleeding risk data for over 3,100 aspirin users who had previously suffered a heart attack or stroke.
After crunching the numbers, they found that folks under the age of 65 had a relatively low risk of suffering from fatal bleeding.
However, folks 75 and older weren't so lucky.
Their chances of deadly bleeding were TRIPLE that of their younger counterparts.
And the bad news just gets worse…
The risk for folks 85 or older shot up FIVE TIMES.
Bleeding has always been a known side effect of aspirin use, but this is the first time researchers have linked the increased risk with age.
The researchers' report that taking a proton pump inhibitor (PPI) with aspirin could help reduce the risk of bleeding in all folks.
But PPIs are linked to everything from heart attacks to dementia.
So adding them to your heart treatment plan isn't much of a solution for anyone trying to stay healthy well into their golden years.
Experts warn that aspirin is a deadly drug and shouldn't be used without caution, especially if you're over the age of 75.
If you're currently taking aspirin, you should talk to your doctor about getting off of it, regardless of your age.
Do you have feedback you want to share? Click here to drop me a line.
Regards,
Jack Taylor
Department of Research, Turapür Products
Researchers have just discovered that eating more of a certain exotic fruit could be the secret to stopping diabetes and heart disease before they start.
Canadian researchers have just found that taking certain drugs could be wreaking havoc on your body right now and upping your chances of going to an early grave.
Researchers from Aarhus University Hospital have found that drinking a certain type of coffee can SLASH your risk of diabetes nearly in HALF.
Health experts from the Human Nutrition Research Center on Aging have just found that eating this fruit every day can boost your memory, attention span and even your eyesight!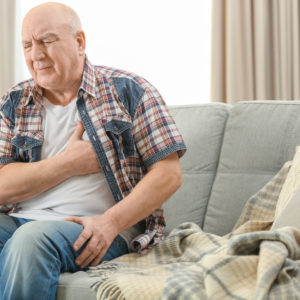 Spanish researchers have just discovered an all-natural compound that works twice as hard as statins when it comes to SLASHING your risk of dying from heart problems.
Researchers from McGill University have just found the key to keeping you as strong as a horse despite your age.
A brand-new study published in the journal Frontiers in Human Neuroscience shows that all you have to do to keep a young, healthy brain is this one exercise.
Brigham Young University researchers have found just discovered the one dessert you should be eating every single day if you want to stop type 2 diabetes in its tracks.
Our colleagues at Gold Leaf Nutritionals have just discovered a that a strange oil can help you regrow the rugged, sexy hair of your youth. And you can try it risk-free today.
Japanese researchers have just discovered that a special compound found in sugar cane and beeswax can help you lower your stress and get the deep, restorative sleep your body needs.