Miracle Veggie Destroys Diabetes
Dear Turapür Today Reader,
It's no secret that broccoli is good for you.
It can help you fight cancer and even shield your brain from Alzheimer's.
And if this isn't reason enough to make room on your dinner plate for this powerful veg, there's another reason to eat broccoli — your blood sugar.
You see, Swedish researchers have just found that a miracle compound in broccoli, called sulforaphane, might just be the diabetes breakthrough of the future.
In the recent study, scientists lab-tested different compounds to see if any could help reverse diabetes.
After trying nearly 4,000 chemicals, sulforaphane proved to be the winner. Not only did it lower glucose levels in liver cells, it also altered gene expressions related to diabetes in rats.
Since their results were so impressive, they next focused on humans.
For the trial, obese participants were split into two groups. One took broccoli sprout concentrate and the other didn't.
As the end of the 12-week trial, the broccoli group saw a dramatic plunge in their fasting blood sugar levels, a surefire way to help stop diabetes
Experts believe sulforaphane is so effective against blood sugar problems because it helps fight inflammation and neutralize free radicals — two of the biggest drivers of all disease.
You can get more sulforaphane by eating cruciferous veggies like broccoli, cauliflower, Brussels sprouts and cabbage.
Or you can take a sulforaphane supplement to ensure you're getting enough. You can get a six-months supply for about 9 bucks from pipingrock.com. Click here to learn more. 
Do you have feedback you want to share? Click here to drop me a line.
Regards,
Jack Taylor
Department of Research, Turapür Products
Researchers have just discovered that eating more of a certain exotic fruit could be the secret to stopping diabetes and heart disease before they start.
Canadian researchers have just found that taking certain drugs could be wreaking havoc on your body right now and upping your chances of going to an early grave.
Researchers from Aarhus University Hospital have found that drinking a certain type of coffee can SLASH your risk of diabetes nearly in HALF.
Health experts from the Human Nutrition Research Center on Aging have just found that eating this fruit every day can boost your memory, attention span and even your eyesight!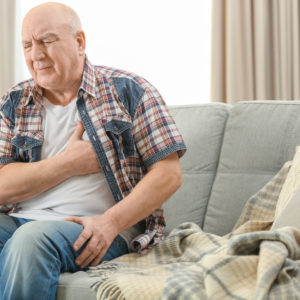 Spanish researchers have just discovered an all-natural compound that works twice as hard as statins when it comes to SLASHING your risk of dying from heart problems.
Researchers from McGill University have just found the key to keeping you as strong as a horse despite your age.
A brand-new study published in the journal Frontiers in Human Neuroscience shows that all you have to do to keep a young, healthy brain is this one exercise.
Brigham Young University researchers have found just discovered the one dessert you should be eating every single day if you want to stop type 2 diabetes in its tracks.
Our colleagues at Gold Leaf Nutritionals have just discovered a that a strange oil can help you regrow the rugged, sexy hair of your youth. And you can try it risk-free today.
Japanese researchers have just discovered that a special compound found in sugar cane and beeswax can help you lower your stress and get the deep, restorative sleep your body needs.