Major New Warning for Prostate Pills
Dear Turapür Today Reader,
Having an enlarged prostate can become a desperate situation fast.
You're getting up all night to pee… and you end up standing in front of the toilet, struggling to get started.
And don't even get me going on what it can do to your sex life!
But before you let your doctor reach for his prescription pad, there's an urgent warning you need to hear.
Because one of the most popular prostate drugs around has just been linked to some very serious side effects.
And it may be better at wrecking your health than helping your prostate.
You can't turn on the TV these days without seeing an ad for Avodart, a drug for benign prostatic hyperplasia (BPH).
If Big Pharma could transmit those commercials right into older guys' brains, they would.
But it looks like Avodart isn't the lifesaver it's been made out to be… in fact, it may be the exact opposite.
A new study out of the Boston University School of Medicine found that guys taking Avodart ended up with higher blood sugar and levels of "bad" cholesterol.
These results were after only three years — and docs want you taking Avodart for the rest of your life!
The next thing you know, you're on diabetes meds and statins, too… all because of a drug that may only reduce your prostate size about 18% or so.
Thanks for nothing, right?
And this all makes total sense. You see, drugs like Avodart work to suppress levels of a hormone called DHT.
But DHT is also critical for the function of your liver, which influences blood sugar and cholesterol levels.
Of course, the mainstream is rallying around Avodart, claiming that the clinical trials didn't show these kinds of risks.
Yeah, no kidding. That's because our government approves drugs first and lets us suffer through the long-term effects later.
Let's stop learning about these things the hard way — especially when supplements like saw palmetto and pygeum have both been proven to help with the symptoms of BPH.
And unlike with Avodart, you don't have to worry whether you're harming your health in the process.
Do you have feedback you want to share? Click here to drop me a line.
Regards,
Jack Taylor
Department of Research, Turapür Products
Researchers have just discovered that eating more of a certain exotic fruit could be the secret to stopping diabetes and heart disease before they start.
Canadian researchers have just found that taking certain drugs could be wreaking havoc on your body right now and upping your chances of going to an early grave.
Researchers from Aarhus University Hospital have found that drinking a certain type of coffee can SLASH your risk of diabetes nearly in HALF.
Health experts from the Human Nutrition Research Center on Aging have just found that eating this fruit every day can boost your memory, attention span and even your eyesight!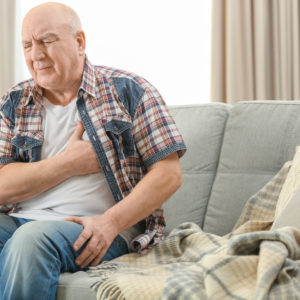 Spanish researchers have just discovered an all-natural compound that works twice as hard as statins when it comes to SLASHING your risk of dying from heart problems.
Researchers from McGill University have just found the key to keeping you as strong as a horse despite your age.
A brand-new study published in the journal Frontiers in Human Neuroscience shows that all you have to do to keep a young, healthy brain is this one exercise.
Brigham Young University researchers have found just discovered the one dessert you should be eating every single day if you want to stop type 2 diabetes in its tracks.
Our colleagues at Gold Leaf Nutritionals have just discovered a that a strange oil can help you regrow the rugged, sexy hair of your youth. And you can try it risk-free today.
Japanese researchers have just discovered that a special compound found in sugar cane and beeswax can help you lower your stress and get the deep, restorative sleep your body needs.