Finally! You NEVER Have to Skip Salt Again
Dear Turapür Today Reader,
If you've been skipping the salt for years because of your blood pressure — you know that's no way to live.
Your life can quickly become a mix of meticulous label reading and bland foods.
But it looks like that all could be about to change.
Because researchers from the University of Southern California have just found a way for you to enjoy all of your favorite salty foods without worry.
You just have to make sure you're also getting enough potassium-rich foods – like avocados, filling beans and sweet potatoes, and even coffee – in your diet.
You see, for years health experts have known potassium can help lower your blood pressure and keep your heart, brain and muscles in tip-top shape.
More recently, researchers from the Keck School of Medicine at the University of Southern California looked at how potassium can counteract salt's effects on your blood pressure.
For the study, researchers reviewed the data from several studies that focused on dietary intake of both.
Turns out, people who ate more potassium had lower blood pressure regardless of their sodium intake.
This means they didn't have to skip the salt as long as they were eating delicious potassium-rich foods.
Researchers believe potassium is so good at balancing your blood pressure because it acts like a diuretic, helping the body excrete salt through natural processes.
Getting more potassium in your diet is easy — just simply start eating foods with high potassium contents like the ones I mentioned above.
Another great way to start is with recipes from Potassium Foods Cookbook: Try the Amazing 25 Potassium Foods to Stay Healthy. Click here to check it out.
Most adults should be getting at least 4.7 grams of potassium a day. If you're not sure you can meet your needs through diet, you can get potassium supplements at your local pharmacy. Just be sure to check with your doc before taking them.
Do you have feedback you want to share? Click here to drop me a line.
Regards,
Jack Taylor
Head of Research, Turapür Products
Researchers have just discovered that eating more of a certain exotic fruit could be the secret to stopping diabetes and heart disease before they start.
Canadian researchers have just found that taking certain drugs could be wreaking havoc on your body right now and upping your chances of going to an early grave.
Researchers from Aarhus University Hospital have found that drinking a certain type of coffee can SLASH your risk of diabetes nearly in HALF.
Health experts from the Human Nutrition Research Center on Aging have just found that eating this fruit every day can boost your memory, attention span and even your eyesight!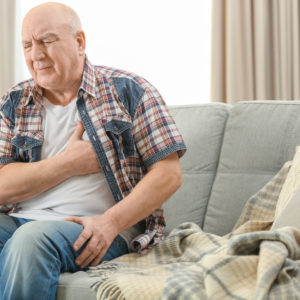 Spanish researchers have just discovered an all-natural compound that works twice as hard as statins when it comes to SLASHING your risk of dying from heart problems.
Researchers from McGill University have just found the key to keeping you as strong as a horse despite your age.
A brand-new study published in the journal Frontiers in Human Neuroscience shows that all you have to do to keep a young, healthy brain is this one exercise.
Brigham Young University researchers have found just discovered the one dessert you should be eating every single day if you want to stop type 2 diabetes in its tracks.
Our colleagues at Gold Leaf Nutritionals have just discovered a that a strange oil can help you regrow the rugged, sexy hair of your youth. And you can try it risk-free today.
Japanese researchers have just discovered that a special compound found in sugar cane and beeswax can help you lower your stress and get the deep, restorative sleep your body needs.