ERASE Pain in Just 10 Minutes a Day
Dear Turapür Today Reader,
Getting older comes with its fair share of struggles.
But chronic pain could be the worst of the lot.
Not only do those nagging aches and twinges throw a wrench into your daily activities, but they can also leave you dependent on dangerous painkillers.
You shouldn't have to live that way.
And it looks like you don't have to anymore…
Because U.K. researchers have just found a dead-simple way to ERASE your pain in just 10 minutes a day.
I'm talking about meditation.
This ancient practice has already been shown to help combat depression, heart problems and even cancer.
Because of its established health-boosting powers, researchers from Leeds Beckett University were curious to see if meditation had any effect on pain.
For the study, researchers split participants into two groups — a meditation group and a control group.
Before both groups were exposed to a series of pain tests, they either meditated or sat quietly (control group) for 10 minutes.
At the end of the testing, one thing was clear…
Folks who meditated for 10 minutes prior to pain exposure had higher pain thresholds, increased pain tolerance and a significant decrease in anxiety related to pain.
It's as if 10 minutes of meditation erased their pain before it even happened!
Just imagine what 20, 30 or even 40 minutes could do for your pain.
Experts report that other studies have shown meditation can help soothe patterns in the brain that cause pain. With enough practice, some folks are able to make changes to their brain structure and decrease their pain intensity by a whopping 90%.
If you're like me, the thought of meditating for 10 seconds seems impossible, let alone 10 minutes.
Your best bet is to start your meditation journey with a collection of guided meditations called Mindfulness Meditation for Pain Relief. Click here to discover more.
Do you have feedback you want to share? Click here to drop me a line.
Regards,
Jack Taylor
Department of Research, Turapür Products
Researchers have just discovered that eating more of a certain exotic fruit could be the secret to stopping diabetes and heart disease before they start.
Canadian researchers have just found that taking certain drugs could be wreaking havoc on your body right now and upping your chances of going to an early grave.
Researchers from Aarhus University Hospital have found that drinking a certain type of coffee can SLASH your risk of diabetes nearly in HALF.
Health experts from the Human Nutrition Research Center on Aging have just found that eating this fruit every day can boost your memory, attention span and even your eyesight!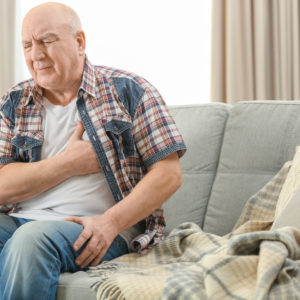 Spanish researchers have just discovered an all-natural compound that works twice as hard as statins when it comes to SLASHING your risk of dying from heart problems.
Researchers from McGill University have just found the key to keeping you as strong as a horse despite your age.
A brand-new study published in the journal Frontiers in Human Neuroscience shows that all you have to do to keep a young, healthy brain is this one exercise.
Brigham Young University researchers have found just discovered the one dessert you should be eating every single day if you want to stop type 2 diabetes in its tracks.
Our colleagues at Gold Leaf Nutritionals have just discovered a that a strange oil can help you regrow the rugged, sexy hair of your youth. And you can try it risk-free today.
Japanese researchers have just discovered that a special compound found in sugar cane and beeswax can help you lower your stress and get the deep, restorative sleep your body needs.