Dementia REVERSED in 4 Weeks?!?
Dear Turapür Today Reader,
Today we are reminded just how lucky we are to live in a free and independent nation.
But if you're diagnosed with dementia, you know your personal freedom and independence are on the line.
In fact, we've all been told that dementia is only going to get worse… until our ability to live independently is stripped away.
But that may not be true.
Because recent Chinese research has uncovered two powerful compounds that may REVERSE the brain damage caused by dementia and could help you stay independent well into your golden years.
I'm talking about melatonin and resveratrol.
Recently, a group of Chinese researchers have found that this miracle duo can help reverse the brain damage caused by dementia.
For the study, researchers divided a group of mice suffering from dementia into two groups. One group got melatonin and resveratrol supplements and the other didn't.
Before the trial, all the mice were suffering from freedom-robbing cognitive problems caused by oxidative stress, inflammation and damage to the hippocampus (the "memory center" of your brain).
And after just four short weeks, the mice taking a combination of melatonin and resveratrol saw drastic improvements in cognitive function.
Even better, this powerful duo also REVERSED the damage caused by oxidative stress and inflammation and even helped to restore the balance of certain chemicals key to memory.
In short, a combo of melatonin and resveratrol could one day be the dementia breakthrough that helps you keep your independence for years to come.
Experts believe this wonder duo is so powerful because of their combined antioxidant powers.
The doses in this study were meant for mice, so they don't translate well to humans. However, previous studies have shown that a 3 mg dose of melatonin can help improve cognitive function in folks already suffering from dementia.
For resveratrol, quality supplements often carry a dose of between 250–500 mg.
You can find both supplements at your local natural health store or your local pharmacy.
Do you have feedback you want to share? Click here to drop me a line.
Regards,
Jack Taylor
Department of Research, Turapür Products
Researchers have just discovered that eating more of a certain exotic fruit could be the secret to stopping diabetes and heart disease before they start.
Canadian researchers have just found that taking certain drugs could be wreaking havoc on your body right now and upping your chances of going to an early grave.
Researchers from Aarhus University Hospital have found that drinking a certain type of coffee can SLASH your risk of diabetes nearly in HALF.
Health experts from the Human Nutrition Research Center on Aging have just found that eating this fruit every day can boost your memory, attention span and even your eyesight!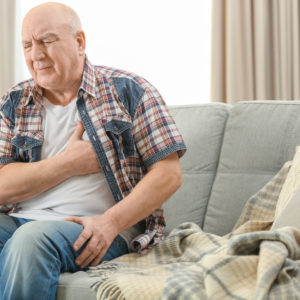 Spanish researchers have just discovered an all-natural compound that works twice as hard as statins when it comes to SLASHING your risk of dying from heart problems.
Researchers from McGill University have just found the key to keeping you as strong as a horse despite your age.
A brand-new study published in the journal Frontiers in Human Neuroscience shows that all you have to do to keep a young, healthy brain is this one exercise.
Brigham Young University researchers have found just discovered the one dessert you should be eating every single day if you want to stop type 2 diabetes in its tracks.
Our colleagues at Gold Leaf Nutritionals have just discovered a that a strange oil can help you regrow the rugged, sexy hair of your youth. And you can try it risk-free today.
Japanese researchers have just discovered that a special compound found in sugar cane and beeswax can help you lower your stress and get the deep, restorative sleep your body needs.