Chinese Secret Stops Varicose Veins
Dear Turapür Today Reader,
If you suffer from varicose veins, slipping on a pair of shorts or a swimsuit can cause a bout of anxiety.
These unsightly "spider web" veins can bulge out all over our legs.
And they're not just a cosmetic nuisance — they can even be painful at times.
Ask most doctors and they'll tell you there's not much you can do about varicose veins… that they're just part of getting older.
Well, that's just not true.
Because there's an ancient remedy out of China that's been proven to attack the root cause of varicose veins.
And it may even stop more of those annoying blue veins from popping up.
This amazing treatment is called gotu kola, and it's an Asian herb that's been used in Chinese and Indian medicine for thousands of years.
It even got the nickname the "fountain of life" in China, because a Chinese herbalist who took it supposedly lived to 200.
Well, I think they'd have a hard time proving that. But when it comes to treating varicose veins, the proof behind gotu kola is rock-solid.
You see, as we age, our blood vessels get less elastic and the valves within them begin to fail.
That causes blood vessels to leak and blood to begin to pool, especially in our legs. This is known as "venous insufficiency," and it's what causes varicose veins.
But gotu kola has been proven to improve vein health and shore up leaks.
In a breakthrough study, ultrasound tests confirmed that people who took gotu kola had less leakage of fluid from their veins.
And that can mean fewer varicose veins.
Alternative doctors in the U.S. have been using gotu kola to treat varicose veins for years. But you don't need an appointment to put its wonders to work for you.
You can buy Solaray CentellaVein gotu kola capsules from websites like www.jet.com for about $15 a month.
Do you have feedback you want to share? Click here to drop me a line.
Regards,
Jack Taylor
Department of Research, Turapür Products
Researchers have just discovered that eating more of a certain exotic fruit could be the secret to stopping diabetes and heart disease before they start.
Canadian researchers have just found that taking certain drugs could be wreaking havoc on your body right now and upping your chances of going to an early grave.
Researchers from Aarhus University Hospital have found that drinking a certain type of coffee can SLASH your risk of diabetes nearly in HALF.
Health experts from the Human Nutrition Research Center on Aging have just found that eating this fruit every day can boost your memory, attention span and even your eyesight!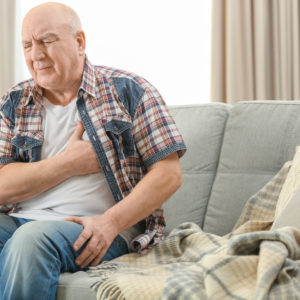 Spanish researchers have just discovered an all-natural compound that works twice as hard as statins when it comes to SLASHING your risk of dying from heart problems.
Researchers from McGill University have just found the key to keeping you as strong as a horse despite your age.
A brand-new study published in the journal Frontiers in Human Neuroscience shows that all you have to do to keep a young, healthy brain is this one exercise.
Brigham Young University researchers have found just discovered the one dessert you should be eating every single day if you want to stop type 2 diabetes in its tracks.
Our colleagues at Gold Leaf Nutritionals have just discovered a that a strange oil can help you regrow the rugged, sexy hair of your youth. And you can try it risk-free today.
Japanese researchers have just discovered that a special compound found in sugar cane and beeswax can help you lower your stress and get the deep, restorative sleep your body needs.