Cancer Cure Hiding in the Produce Aisle?!?
Dear Turapür Today Reader,
Being diagnosed with cancer is no doubt one of the scariest things in life.
And coming in at a close second are the sickening drugs and painful surgeries the mainstream offers to treat it.
But you deserve a better way.
And it looks like it could be hiding in the produce aisle of your local grocery store.
You see, Canadian researchers have just found that the humble red onion could be the next big cancer breakthrough.
Scientists have touted the cancer-fighting powers of onions in the past because of their high content of quercetin — a powerful flavonoid known to stop tumor growth.
More recently, researchers in Ontario wanted to pinpoint which type of onion has the most cancer-destroying powers.
In the lab experiment, scientists exposed cancer cells to the quercetin extracts of five different onion varieties.
At the end of the trial, it was the red onion that came out on top.
Researchers gave two reasons for this:
Red onions have the highest level of quercetin of all the onions tested.
Their color. Red onions get their hues from anthocyanins, strong antioxidants that boost the cancer-fighting properties of quercetin.
Experts report that when these two compounds are combined, as they are in red onions, they can kill cancer cells by inducing cell death and interfering with cell communication, which stops growth.
The next step for onions as a cancer cure is clinical trials. These aren't yet scheduled but may happen sooner than later. I'll keep you posted.
In the meantime, you should enjoy red onions as often as you can.
And don't forget — the darker the onion the better. Onions with the deepest shades of red have the most anthocyanins and could pack the most punch when it comes to fighting cancer.
Do you have feedback you want to share? Click here to drop me a line.
Regards,
Jack Taylor
Department of Research, Turapür Products
Researchers have just discovered that eating more of a certain exotic fruit could be the secret to stopping diabetes and heart disease before they start.
Canadian researchers have just found that taking certain drugs could be wreaking havoc on your body right now and upping your chances of going to an early grave.
Researchers from Aarhus University Hospital have found that drinking a certain type of coffee can SLASH your risk of diabetes nearly in HALF.
Health experts from the Human Nutrition Research Center on Aging have just found that eating this fruit every day can boost your memory, attention span and even your eyesight!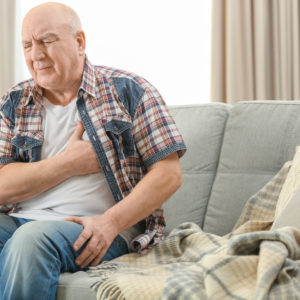 Spanish researchers have just discovered an all-natural compound that works twice as hard as statins when it comes to SLASHING your risk of dying from heart problems.
Researchers from McGill University have just found the key to keeping you as strong as a horse despite your age.
A brand-new study published in the journal Frontiers in Human Neuroscience shows that all you have to do to keep a young, healthy brain is this one exercise.
Brigham Young University researchers have found just discovered the one dessert you should be eating every single day if you want to stop type 2 diabetes in its tracks.
Our colleagues at Gold Leaf Nutritionals have just discovered a that a strange oil can help you regrow the rugged, sexy hair of your youth. And you can try it risk-free today.
Japanese researchers have just discovered that a special compound found in sugar cane and beeswax can help you lower your stress and get the deep, restorative sleep your body needs.