Can This Secret Help You Live to 100?
Dear Turapür Today Reader,
Let's face it —aging is no picnic.
And there's one culprit that kick the aging process into overdrive quicker than you can say "retirement".
It's called oxidative stress and it's the driving force behind grey hair, heart problems, cancer and just about anything else you can attribute to getting older.
Fortunately, researchers from University of Milan have discovered that an all-natural compound can help shield your body from oxidative stress.
And that could hold the secret to adding 10 years – or more – to your life.
I'm talking about green coffee extract.
In the past, this powerful antioxidant has been shown to help with weight loss, improve blood sugar, and even boost your brain health.
And now it's proving to be and incredible age fighter.
In the recent study, researchers exposed worms, which are often used in aging experiments, to green coffee extract.
At the end of the trial, the scientists found that the powerful coffee extract helped the worms become more resistant to oxidative stress and even helped the worms live significantly longer lives.
It's as if the green coffee extract stopped the aging process in its tracks!
Just imagine how shutting off oxidative stress could improve your health or lifespan.
Experts believe that green coffee extract is so powerful against oxidative stress because it has high levels of polyphenols and chlorogenic acid, two powerful antioxidants that neutralize free radicals and stop oxidative stress.
You can get green coffee extract from your local pharmacy or you can try this product from vitacost.com.
Do you have feedback you want to share? Click here to drop me a line.
Regards,
Jack Taylor
Department of Research, Turapür Products
Researchers have just discovered that eating more of a certain exotic fruit could be the secret to stopping diabetes and heart disease before they start.
Canadian researchers have just found that taking certain drugs could be wreaking havoc on your body right now and upping your chances of going to an early grave.
Researchers from Aarhus University Hospital have found that drinking a certain type of coffee can SLASH your risk of diabetes nearly in HALF.
Health experts from the Human Nutrition Research Center on Aging have just found that eating this fruit every day can boost your memory, attention span and even your eyesight!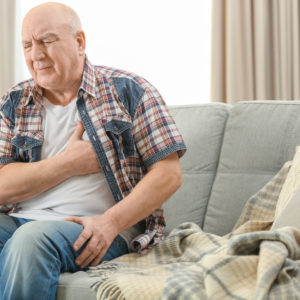 Spanish researchers have just discovered an all-natural compound that works twice as hard as statins when it comes to SLASHING your risk of dying from heart problems.
Researchers from McGill University have just found the key to keeping you as strong as a horse despite your age.
A brand-new study published in the journal Frontiers in Human Neuroscience shows that all you have to do to keep a young, healthy brain is this one exercise.
Brigham Young University researchers have found just discovered the one dessert you should be eating every single day if you want to stop type 2 diabetes in its tracks.
Our colleagues at Gold Leaf Nutritionals have just discovered a that a strange oil can help you regrow the rugged, sexy hair of your youth. And you can try it risk-free today.
Japanese researchers have just discovered that a special compound found in sugar cane and beeswax can help you lower your stress and get the deep, restorative sleep your body needs.