Big Pharma's New Cholesterol Nightmare
Dear Turapür Today Reader,
It isn't enough that cholesterol-lowering statins are linked to excruciating muscle pain… or cataracts… or even diabetes.
As far as Big Pharma is concerned, these drugs committed the worst crime imaginable — they went generic and got cheap.
Ever since, the drug company wizards have been hard at work trying to come up with new cholesterol meds that could set you back hundreds (or even thousands) a month.
And their latest "breakthrough" may be the scariest thing I've seen. If you ask me, they may have brought in Dr. Frankenstein to consult on this one.
There are two new drugs in clinical trials now (they're still working out catchy brand names) that promise to lower your cholesterol anywhere from 23–33%.
And all you have to do is let these wonder meds play Nutty Professor with your genes!
That's not just irresponsible — it's downright crazy.
These new drugs target a gene called ANGPTL3 that's involved with the breakdown of cholesterol. Make this gene work better, the theory goes, and your cholesterol will decrease.
And they're planning to charge you a fortune for it.
I can't think of anything more frightening than letting the drug companies manipulate our genes, especially if you might not end up living a day longer.
It's no secret that all the concern over cholesterol is overhyped to sell drugs. The fact is, we NEED cholesterol for countless processes throughout our bodies.
And the evidence that statins extend lives is dubious at best. Even The New York Times started warning nearly a decade ago that statins weren't extending lives for people without pre-existing heart disease.
These new drugs won't be any different. A spokesperson for the American Heart Association even pointed out that the clinical trials had not proven that the new meds reduce heart attacks and strokes.
And that's saying something, because the AHA practically falls in love with every drug it comes across.
Gene manipulation… for maybe no benefit? Count me way, way out.
I'll be bringing you more information about these drugs as they move along in the process. In the meantime, keep your eyes peeled.
Do you have feedback you want to share? Click here to drop me a line.
Regards,
Jack Taylor
Department of Research, Turapür Products
Researchers have just discovered that eating more of a certain exotic fruit could be the secret to stopping diabetes and heart disease before they start.
Canadian researchers have just found that taking certain drugs could be wreaking havoc on your body right now and upping your chances of going to an early grave.
Researchers from Aarhus University Hospital have found that drinking a certain type of coffee can SLASH your risk of diabetes nearly in HALF.
Health experts from the Human Nutrition Research Center on Aging have just found that eating this fruit every day can boost your memory, attention span and even your eyesight!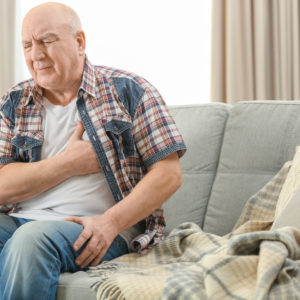 Spanish researchers have just discovered an all-natural compound that works twice as hard as statins when it comes to SLASHING your risk of dying from heart problems.
Researchers from McGill University have just found the key to keeping you as strong as a horse despite your age.
A brand-new study published in the journal Frontiers in Human Neuroscience shows that all you have to do to keep a young, healthy brain is this one exercise.
Brigham Young University researchers have found just discovered the one dessert you should be eating every single day if you want to stop type 2 diabetes in its tracks.
Our colleagues at Gold Leaf Nutritionals have just discovered a that a strange oil can help you regrow the rugged, sexy hair of your youth. And you can try it risk-free today.
Japanese researchers have just discovered that a special compound found in sugar cane and beeswax can help you lower your stress and get the deep, restorative sleep your body needs.