The 2-Second Test for Heart Disease (Do It at Home!)
Dear Turapür Today Reader,
Hey, I've got a big heart.
But I don't want some surgeon getting a good look at it — especially if I'm in an operating room and he's holding a rib spreader in his hands.
I can't tell you the number of people I meet each year who are getting stents… or bypasses… or even open-heart surgery, all for heart disease that was preventable in the first place.
The secret to staying out of the hospital — or the back of an ambulance — is to catch heart disease early and do something about it.
Fortunately, researchers have just found a two-second method that may predict heart disease YEARS before you experience serious problems.
All you have to do is look in the mirror — at your ears, in particular.
If you've developed creases in your earlobes (especially both of your earlobes), you may be at serious risk for coronary artery disease (CAD).
In a study out of China, researchers recruited more than 550 adults and looked for creases in one or both earlobes.
Turns out the folks with creases in both earlobes were significantly more likely to develop CAD, which can lead to angina, heart attacks and strokes.
Now, I know what you're thinking… this all sounds a little crazy. Aren't those earlobe creases just wrinkles, like the kind you get other places on your face?
Nope.
Believe it or not, this wasn't the first study to link earlobe creases to CAD and heart disease. It's becoming a pretty well-established fact.
CAD impairs your blood flow to certain parts of your body, especially extremities. Scientists believe these earlobe creases may develop from impaired blood flow.
So take a gander in the mirror and see if you've developed these vertical or diagonal creases on your earlobes. If so, talk to your doc about more testing for CAD.
And you also may want to consider starting supplements like CoQ10 or omega-3 fatty acids, which have both been shown to reduce your risk of heart disease.
Do you have feedback you want to share? Click here to drop me a line.
Regards,
Jack Taylor
Department of Research, Turapür Products
Researchers have just discovered that eating more of a certain exotic fruit could be the secret to stopping diabetes and heart disease before they start.
Canadian researchers have just found that taking certain drugs could be wreaking havoc on your body right now and upping your chances of going to an early grave.
Researchers from Aarhus University Hospital have found that drinking a certain type of coffee can SLASH your risk of diabetes nearly in HALF.
Health experts from the Human Nutrition Research Center on Aging have just found that eating this fruit every day can boost your memory, attention span and even your eyesight!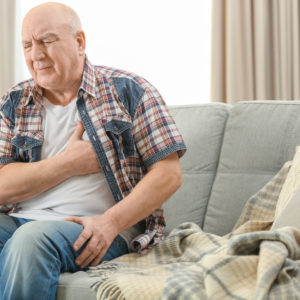 Spanish researchers have just discovered an all-natural compound that works twice as hard as statins when it comes to SLASHING your risk of dying from heart problems.
Researchers from McGill University have just found the key to keeping you as strong as a horse despite your age.
A brand-new study published in the journal Frontiers in Human Neuroscience shows that all you have to do to keep a young, healthy brain is this one exercise.
Brigham Young University researchers have found just discovered the one dessert you should be eating every single day if you want to stop type 2 diabetes in its tracks.
Our colleagues at Gold Leaf Nutritionals have just discovered a that a strange oil can help you regrow the rugged, sexy hair of your youth. And you can try it risk-free today.
Japanese researchers have just discovered that a special compound found in sugar cane and beeswax can help you lower your stress and get the deep, restorative sleep your body needs.